Google Business Messages:
Conversational Commerce & Customer Support at Scale
Discover how to leverage Google's latest feature from the experts

Harness the potential of Google Business Messages and Zowie to stay ahead of the competition.
Together, Google Business Messages and Zowie can help businesses directly engage with customers, expand support, and sell more online.
Learn how in our webinar in which Zowie CEO & Co-founder Maja Schaefer leads a discussion with Liz Ferriter and Adam Chan from Google Business Messages. They cover:
How Google Business Messages works
How it can improve your business's metrics across the board
Why pairing it with Zowie can lead to more online sales
Start leveraging Google Search as a new customer support channel.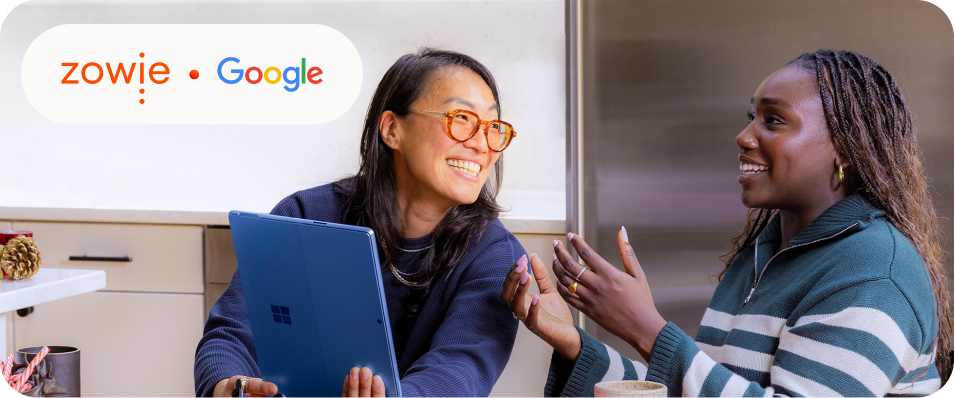 Watch the webinar on-demand!